Flowering Size
Anthurium Pink
Available Offers:
Get 10% off (Min. Purchase Rs. 600). On all purchases. Code "IAMBACK10"
Get 15% Off on your First Purchase. Use Code "FIRSTCLICK15"
Get Free Shipping on purchase of Rs. 999 & above. Use Code "FREESHIPPING"
Shop for Rs. 2999/- & Get Flat 15% discount for Repeated Customers. Use Code "COMEBACK15"
Free Shipping above Rs 999

Consult an Expert

Easy Refund Policy
Anthurium can be grown with the orchids. They bloom all year and are treated as air purifier plants, which are very popular indoor plants. They are very easy to look after, as they need very little attention to keep looking beautiful for a long time. Anthurium needs a spot with enough light, but it cannot stay in direct sunlight. When the Anthurium stands in a place that is too dark, they will produce fewer flowers. In winter, it needs less water. In the summer, you can do this more often. To give your Anthurium more energy, you can carefully try to remove old leaves and flowers, or you can give the plant some plant nutrition occasionally.
Type: Hybrid
Colour: Pink
Fragrance: No
Plant Size: Flowering Size
Plant Stage: Matured
Pot Type: Black  Pot
Pot Size: 6 inch
Potting Media: Coconut Husk
Growing Conditions: Tropical (Intermediate to warm)
Growing Level: Easy
Note: Plant will be delivered without flowers / spikes / buds
Water: Water them in the morning when the media is dry. Ensure there is moisture in the media and keep them from drying up.
Light: Ensure a good dose of indirect sunlight. Ideally the early morning light is advisable.
Temperature: Warm to cool growing plants with temperature between 21°C to 38°C suitable for growth.Humidity: Maintain humidity level of 60% - 80%. Regular watering in plants helps maintain the humidity and encourage growth. Good air circulation is a must. 
Fertilizer: fertilizing twice a week for both vegetative growth and flower with very less strength. 
Note: Never fertilize a plant that is completely dry, because this can cause major damage to the roots.
Potting: Anthurium should be repotted in a pot with coarse mix which can hold moisture and can maintain humidity. Media should be as such so that water drains out properly and provides proper aeration.
1. Open the box under the shade (cool area).
2. Keep the plant for rest for at least 12 hrs.
3. Clean the plant and wash them with a fungicide solution and keep spraying the fungicides once in a week.
4. After 15 days you can start spraying fertilizer after every 10 days in growing season (summers) and after every 15 days in dormant season (winter).
5. Repotting is preferred to be done in the growing season.
6. Keep checking the growth of new roots which indicates the plants have successfully settled in your location.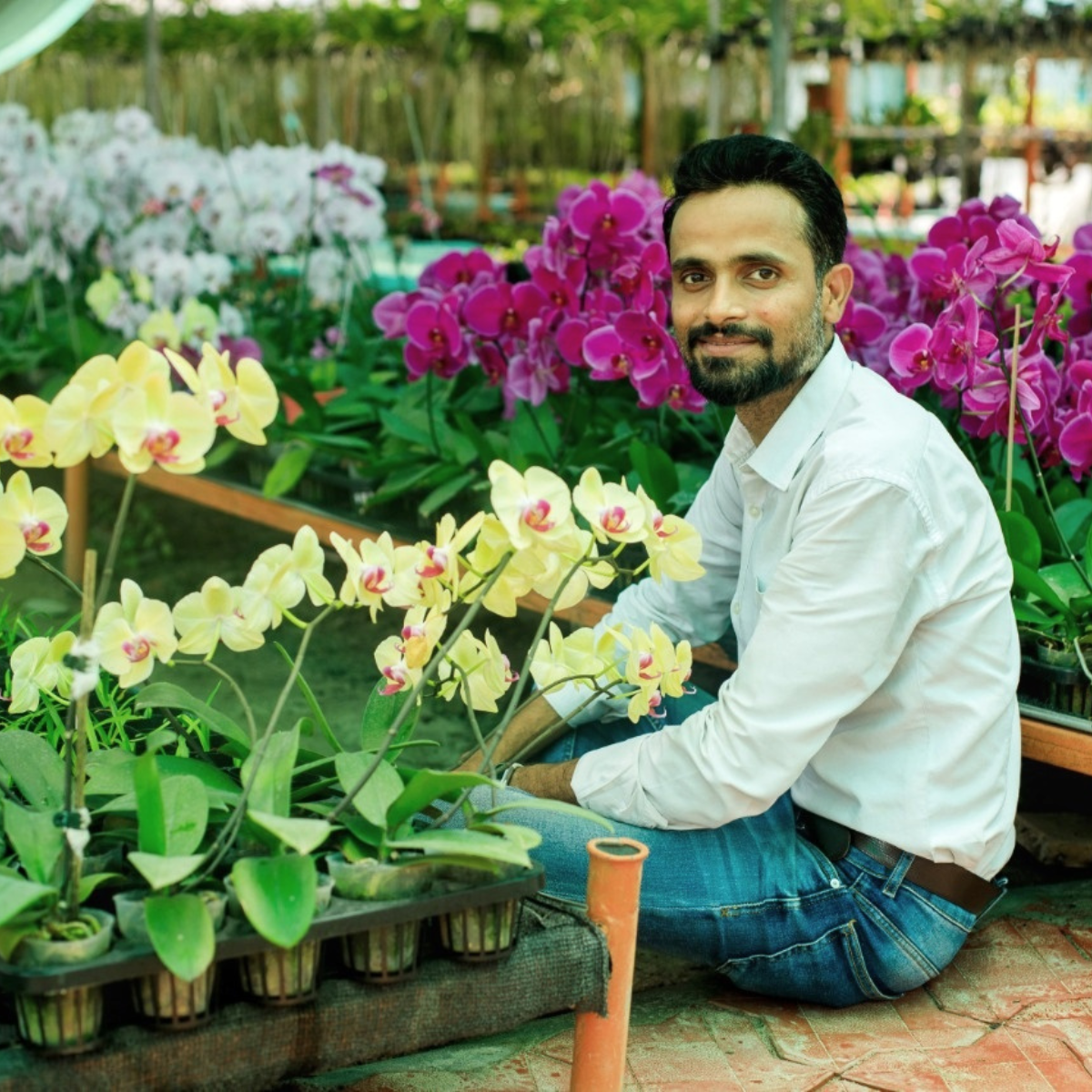 Consult our Orchid experts
Our in-house team of experts will help you with all your doubts and queries about growing Orchids